Castillo de San Diego 2020 Blanco
Top-selling white wine in Spain from the historic Bodegas Barbadillo winery.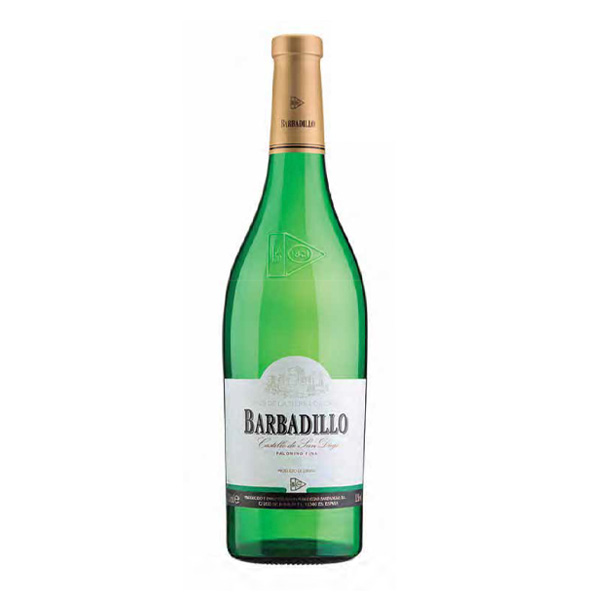 Producer Bodegas Barbadillo
Grape Variety  100% Palomino Fino
Alcohol 12%
Tasting Notes
Pale straw-lemon with greenish reflections. Flavourful white flesh fruit aromas with pear nuances, accompanied by fresh citrusy notes. Silky on the palate with the typical flavour and elegance of the palomino grape.
Terroir and Viticulture
Total vineyard area of 500 hectares consisting of the Gibalbín and Santa Lucía vineyards in Jerez Superior. Average vine age of 20 years old with yields of 9500 kilograms per hectare. Albariza (high chalk content) with double cordon trellising system. Vineyards situated inland from the coast that allows the grapes to ripen well. Harvested midway through August Harvest by hand and machine over a period of 17 days.
Vinification
Cool fermentation at 17ºC over 10 days with use of Indigenous yeasts selected and cultivated by winery. Made from free-run must and bottled in November 2020.
Food pairing
Perfect accompaniment to tapas, aperitifs and a range of starters such as Spanish cured ham, mild cheese and nuts. Its unique flavour perfectly complements fish and shellfish, smoked foods and salads.