Enate Rosado 2020
Where wine meets art. An intensely fruity, mouth-filling Rosado – the essence of a white with the body of a red.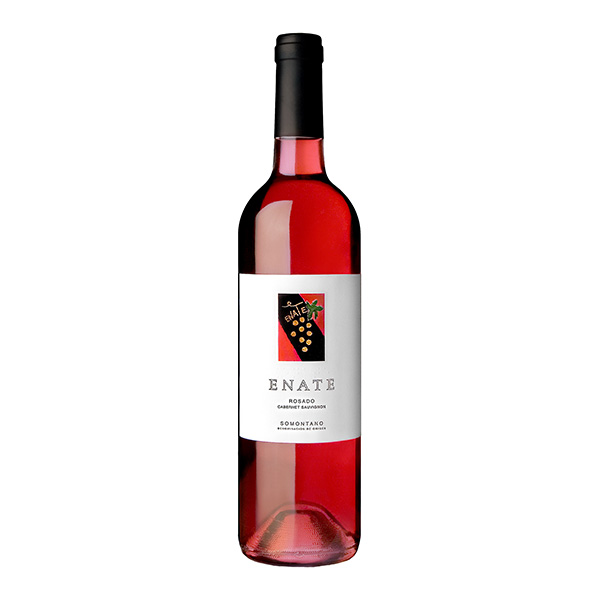 Producer Enate
Grape Variety 100% Cabernet Sauvignon
Alcohol 14.0%
Tasting Notes
Intensely fruity on the nose revealing aromas of blueberry, raspberry and pepper. A mouth-filling meatiness and concentration, beautifully balanced with refreshing acidity, making this a lively and easy-drinking wine. Its evolution on the palate is magnificent and is rounded off with a long and flavorsome fruity finish with lingering varietal aromas of strawberry and subtle peppery notes.
Terroir and Viticulture
Located in the DO of Somontano in the province of Huesca, Enate's 500 ha of vineyards are distributed throughout the municipalities of Salas Altas, Salas Bajas, Cregenzán and Basbastro. Somontano's unique terroir conditions make it ideal for vine-growing: a mild, Continental climate with wide diurnal range; permeable soils and pure meltwater from the Pyrenees. Our vineyards are located at an altitude of approximately 600 metres on low fertility calcareous terrain.
Vinification
Rosado wine made by saignee. Hand-harvested grapes undergo short maceration on the skins and must is bled off.  After a cold static settling process at 8ºC, the must ferments with selected yeasts in stainless steel deposits at a controlled temperature of 16ºC. The wine is clarified, stabilised and filtered before bottling.
Food pairing
Perfect as an aperitif and with Niçoise salad, BBQ or grilled chicken and pork, tomato-based pastas, blue fish and Asian cuisine.